HARNESS
THE POWER
TRANSFORMING BUSINESSES WITH TECHNICAL ACUMEN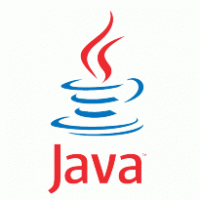 Salesforce CRM
- Administration
- Development
- Integration
- Data Migration
Mobile Apps
- Salesforce1
- Heroku Apps
Microsoft Stack
- ASP.NET
- MS SQL
- C#, VB.NET
- SSIS, SSRS
ETL
- Informatica
- Ab Initio
WHO
WE ARE
We are a team of like-minded forward-thinking cloud application developers and consultants based in Canada. We undertake end-to-end design, development, deployment and maintenance of enterprise class IT applications built on pioneer cloud-based technologies such as Salesforce.com, Heroku, Amazon Web Services, Microsoft Azure, and Informatica Cloud. We have a team of certified developers and engineers with experience and expertise in diverse technical platforms.
Established in 2013, we are growing at a decent pace and constantly building trust with our clients. We have setup an offshore development center at our facility in Gurgaon, India.
The Salesforce.com platform is one of our key areas of expertise. We deliver CRM solutions that not only optimizes business budgets, but also catapults your objectives to be at the edge in a highly competitive ecosystem.
OUR
WORK
What we do, what we have done, and what we can do .....
Some of the happy customers we serve .....
Grow Sales Faster

- Setup - Custom Development - Automation

Building Relations

- Configuration - Consoles - CTI Integration

Reaching the Right

- Email Campaigns - Targeted Marketing

Demystify Integrations

- Scheduled Transformations - Web Services

Any device, Any where

- ECommerce - CRM - Customized Portals

Empowering Mobility

- iOS, Android Apps - Heroku, Amazon Cloud
LIGHTNING IMPLEMENTATIONS
SALESFORCE IMPLEMENTATIONS
Vishal Khanna

Salesforce Guru

Tarun Arora

Cloud Integration Guru

Amit Asri

Angular.JS Guru

Ashok Singh

.NET Guru
GET IN
TOUCH
We can't wait to hear from you
Cloudminds.ca
8537143 Canada Inc.
57 Bromley Crescent
Brampton, ON
L6T1Z2 Canada